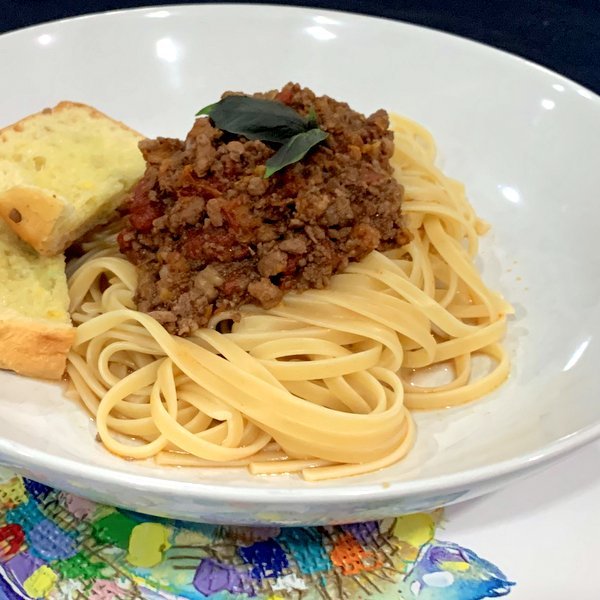 Everyone has their version of bolognese. My particular version has developed over the years from my early failures, some interesting experiments that just did't work at all, to what now has become almost a weekly go to meal in our home.
I make no claim to this recipe being traditional, but it is pretty easy and tastes great, particular the next day. We make big batches and freeze in portions to have later. Bolognese sauce is quite versatile also, great in homemade lasagna, as an arancini filling and for homemade pies. I have also been known to throw it in a toasted sandwich with mozzarella or the same in a wrap, think of it as an Italian burrito - great hangover food for the morning after.
Originally from Bologna, ragú alla bolognese is traditionally slow cooked over a few hours, and you should not change this tradition. It just gets better the longer you cook it. Now contrary to international convention bolognese is usually served on a flat pasta, such as pappardelle, fettuccine, tagliatelle or linguini, using spaghetti is not usual in Italy. For a solid meal you can also throw it over some cheese ravioli or tortellini or have it with fresh potato gnocchi.