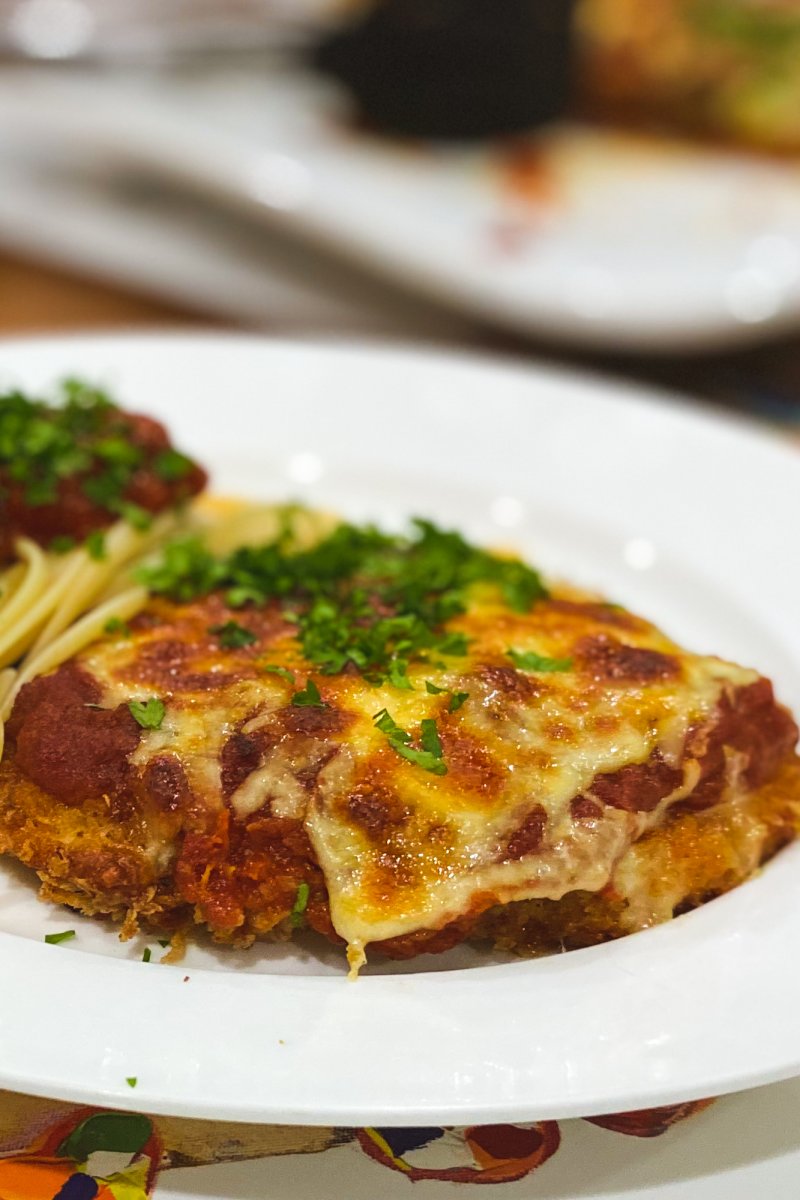 Ok chicken parmigiana is not strictly Italian, let's get that out of the way straight up. It is however apparently a clever little concoction of Italian American's some time in the 1950's according to the Wikipedia - Chicken Parmigiana page. And one that has endeared itself to a very wide ranging populous in both the USA and Australia, as well many other places I'm betting.
Basically it is a crumbed chicken breast, fried, then topped with a tomato sauce and cheese, and grilled. As a kid in Australia I remember being taken by my parents to the local beer garden and being treated to a parmy on a Saturday or Sunday afternoon. In retrospect I'm sure those were quite shyte, but it was the go to special meal for my brother and I.
A parmy is now almost a ubiquitous menu item in Australian pubs that serve meals, not to mention just about most of the clubs dotted around the country.
Now I used to make a parmy using the tried and tested method of creating a chicken 'schnitty' ... basically making a chicken schnitzel, and yes I believe schnitzels are only made with veal or pork, there is no such thing as a chicken schnitzel, however the method was the same. Coat the chicken in flour, egg and then breadcrumbs, fry it, then cover it in some type of tomato sauce, usually a tomato puree, and then add some cheap cheese on top and grill the little buggers.
Then I came across a recipe that drastically changed my mind on how to make the perfect chicken parmigiana, way better than a pub parmy, and keeps to my undying belief that there is no such thing as a chicken schnitzel, since this is made a little differently.
The key here is to marinate the chicken, usually breast, but boneless thighs work just as well, for 2-3 hours and then using panko breadcrumbs, which give a more crispier coating when fried over normal breadcrumbs. For this version I actually recommend the tomato sauce recipe provided in the 'Perfect Pomodoro Pasta' recipe, I usually make a load of this at once and freeze it for situations like this, however you can use the 'Super Versatile Tomato Sauce' recipe also, or just a store bought passata if you are truly lazy.
There are links in the recipe to both sauce recipes so you can choose your preferred parmy sauce topping.