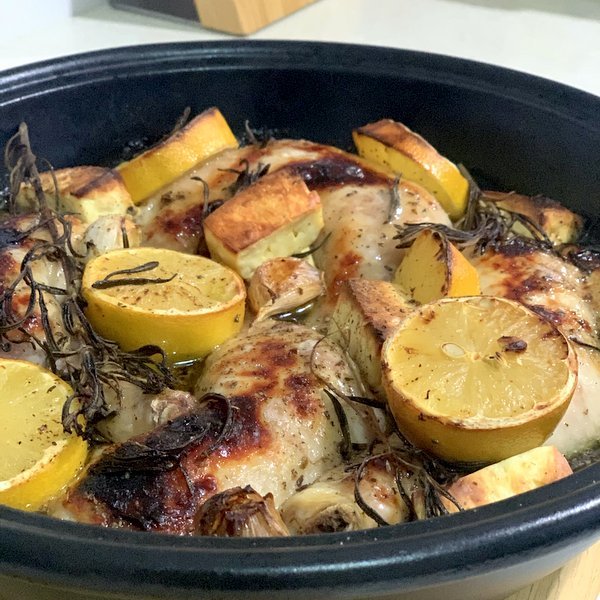 This is a little Greek influenced, quick to cook chicken dish that has lots of flavour and is so easy to prepare.
The recipe is one I based on one from goodfood.com.au giving full credit where it's due. It has a really pleasant combination of lemon, honey and haloumi that works well together. Adding the dried oregano and rosemary sprigs give it that authentic Greek flavour. Although easy it is a dish to keep an eye on as it cooks. The honey in the marinade can quickly colour and burn if your are not attentive. I added a little white wine, just because I can, and the pan juices could easily be used in a jus/light gravy if you wanted to. The original recipe suggested adding a little extra honey just prior to serving, personally I found that a little too sweet but have a go and, as always, don't be afraid to modify to your personal taste.
Serve for dinner with roasted veggies or at lunch with a Greek style salad.