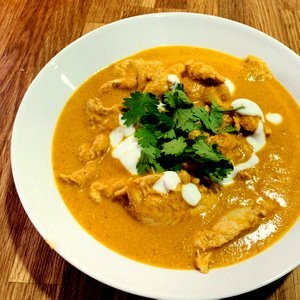 Butter Chicken (or Murgh Makhana or Makhan Murg) is a favourite in our house, and has become almost a weekly treat, but it was usually delivered from our favourite Indian restaurant nearby. So, one day my son hits me up to start making it at home - from scratch of course.
Never one to avoid a challenge, particular one from my cheeky eleven year old, I searched around the for a Butter Chicken recipe I had half a chance of following and happened across what looked like a fairly easy recipe on Youtube - How to make butter chicken at home by The Bombay Chef – Varun Inamdar, 20 million views, must be ok you would think.
Well not so much. The video was certainly helpful but could have been better with a little more detail. Also I am pretty sure whoever wrote the accompanying description (ingredients and method) was not the The Bombay Chef himself. The first attempt following the recipe as described was less than satisfying, although on the way. The initial offending culprit – way too much sugar listed in the ingredients. Not giving up, I tried a few more times adjusting and adding a little more detail to the recipe and I think we got it close with the following.