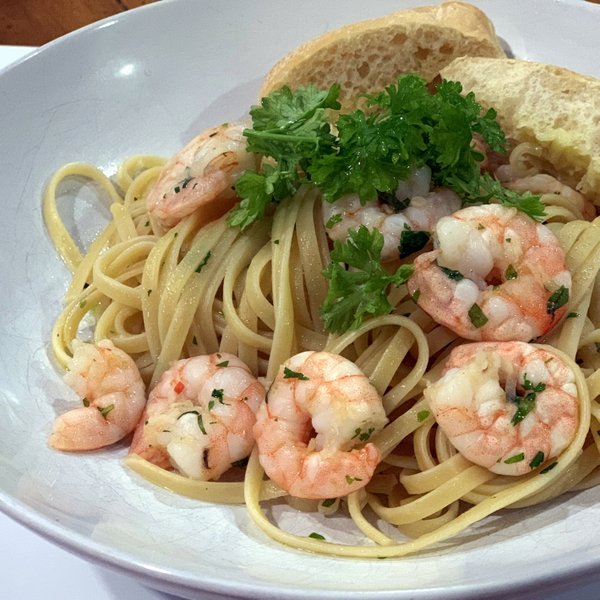 Pasta aglio e olio is a well known pasta dish, originally from Naples, and adding prawns makes it just that more enjoyable. This recipe is a tweak to the traditional garlic and parsley, swapping out some of the usual ingredients and giving it an ever so slight a hint of Asia, without overtly straying too far from a classic easy pasta dish you can throw together quickly any night of the week.
Try it and let us know what you think.
All the credit for this dish goes to our guest chef Mary Ann whos magic in the kitchen keeps us from starving most days.