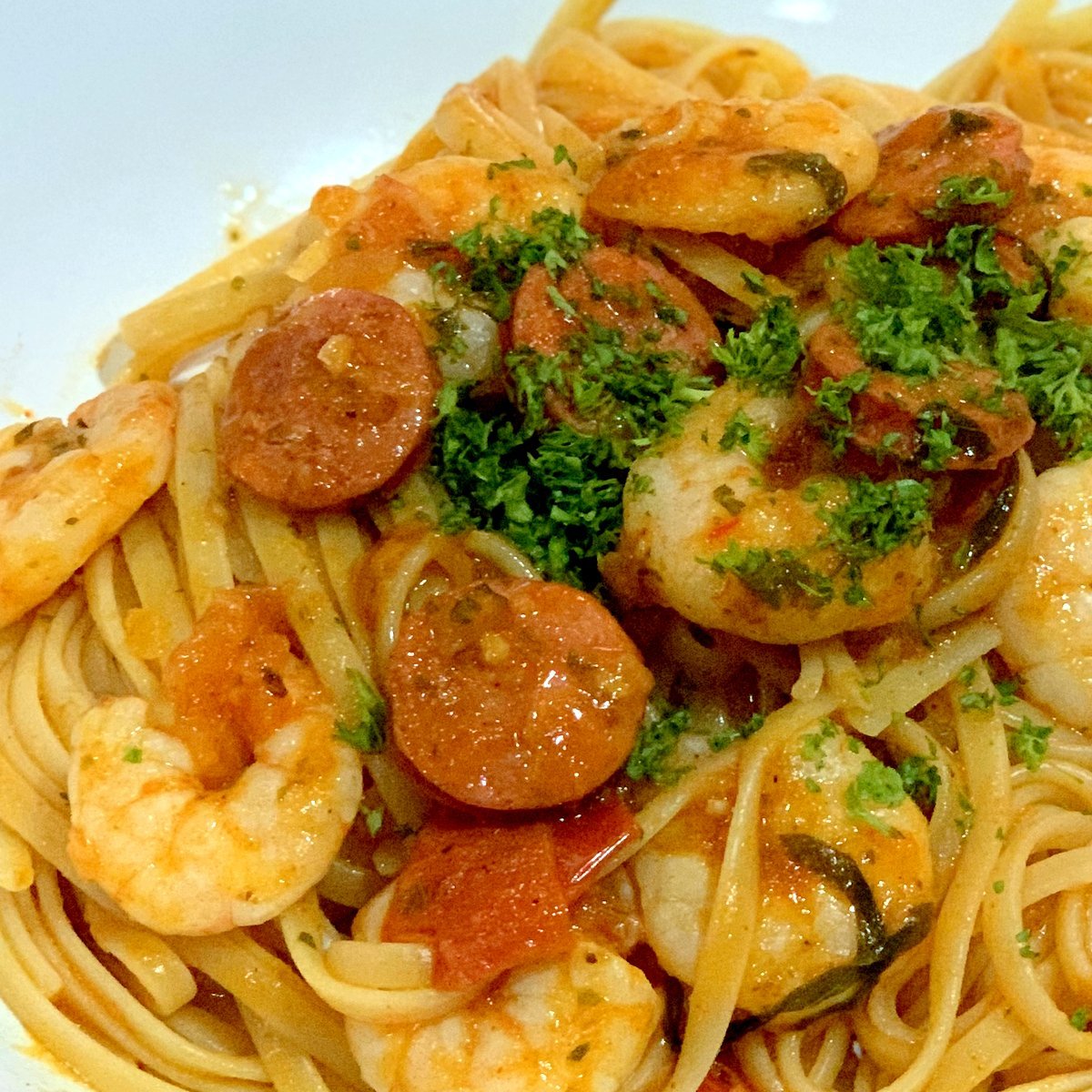 You might have noticed that I love cooking pasta dishes, I also love prawns and chorizo, the combination is stupidly tasty. If you ever find me in a tapas bar, I will undoubtedly have garlic prawns and chorizo in some form sitting in front of me. So any dish combining the two and adding pasta can only be a gift from a higher power.
This particular pasta dish is relatively easy, and a mash up of a number of recipes I found. Some have chilli, some don't, all include tomato and some add tomato paste, others include passata (a simple tomato sauce). The type of pasta is totally your choice. In this version I use linguine, however fettuccini, pappardelle, spaghetti or penne all work just just as well.
The basics are common, prawns (shrimp), chorizo, onions, garlic, tomato and pasta. The rest can be played with. Parsley or basil work, throw in a little thyme, oregano or rosemary, no problem. Swap vodka for the wine ... you'd be surprised. More chilli or less chilli - your call. This is an easy meal, simple flavours and quick to make. Have some fun with it and I am sure you will love it as my family does.
I have no history for this particular dish other than my personal love of pasta, garlic, prawns and chorizo, vaguely Italian with a Spanish twist - so have a go.