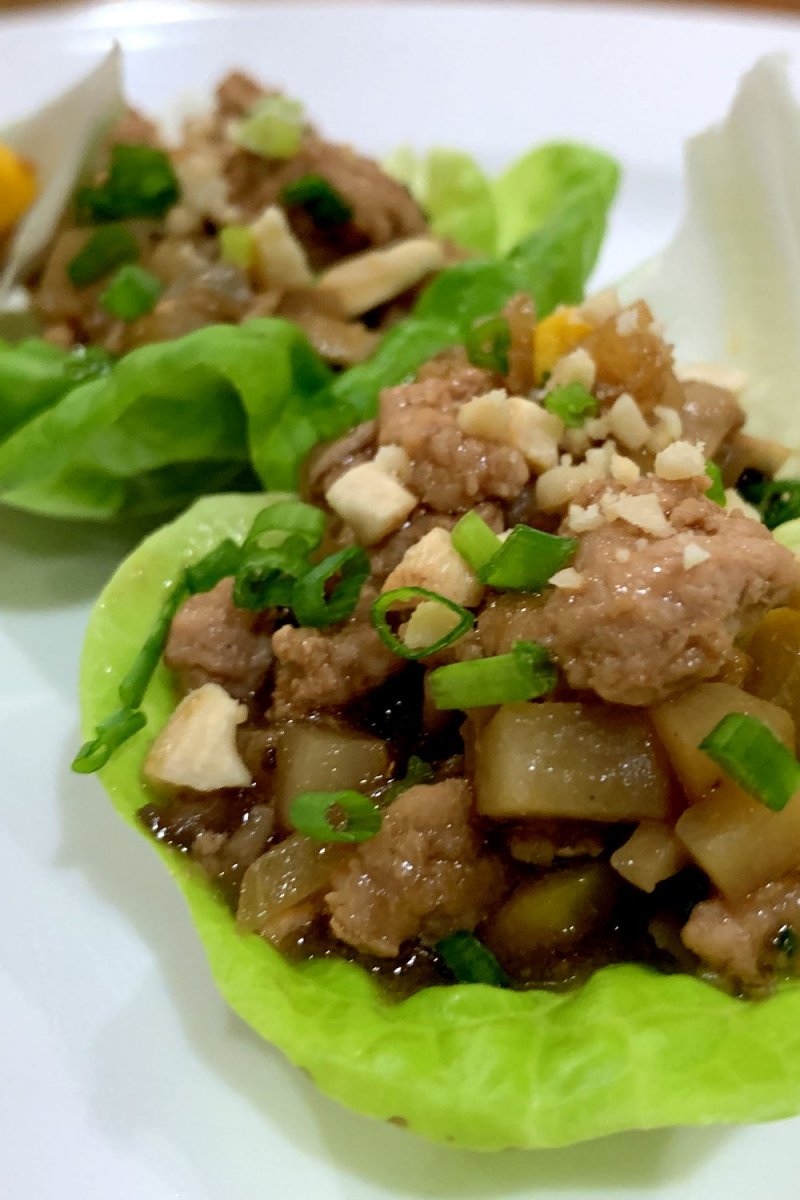 Sang Choi Bau, from Cantonese, translates to 'lettuce wrap', a ground meat with vegetables wrapped in lettuce. This dish is great as a starter or as a main, tastes fantastic, light on the belly, fun to eat, building as you go and much easier to make than one might think.
I've been lucky to try a range of Sang Choi Bau versions around the world most notably in Hong Kong, where 'best guess' Sang Choi Bau has its origin. However, there are also similar dishes available across Asia, including 'larb' in Thailand, Laos and simply "lettuce wraps" in Vietnam, all with the same basics, ground meat with vegetables wrapped in lettuce, with slight regional variations with other ingredients.
My first memory of experiencing Sang Choi Bau is in Chinatown in Sydney. My family would go for a Chinese meal treat once every couple of months and this dish was considered, by my parents at least, very fancy. Now maybe in retrospect not that fancy, but it still does have a special memory to it for me, biting into crispy lettuce wraps filled with juicy hot minced pork and Asian veggies.
My take on Sang Choi Bau, like many of my favourites, is a combination of a few different recipes I've tried. There are many variations available so don't be afraid to try a few and mix and match the flavours that work for you. This version works for us as it is light, flavour filled and easy using pork mince, but you can swap it to a meat (or meat substitute) of your choice. I'll add some tips and alternatives for you to consider at the end.
So have a go and let me know.