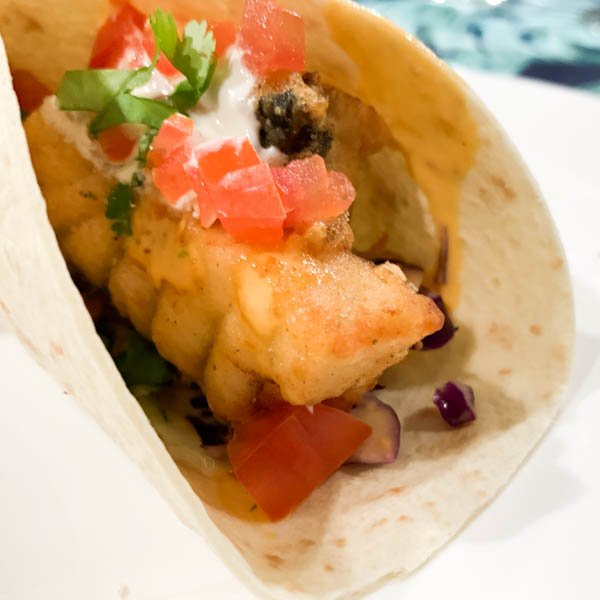 Fish tacos were never really a thing for me until a friend asked whether I could have a go as a treat on a Saturday afternoon chill out at our place. Rarely one to refuse a cooking challenge I went a seeking, little did I know the humble little dish has a great deal of passion behind it.
Without much searching it is clear the fish taco has been a dish in one form or another on the coastal part of Mexico for many years. Not really a complicated thought I guess, fish in a tortilla. However, as always there are some nuances, depending on the region, the cook and the time of years.
The accepted approach I found is to lightly batter a white fleshy fish before deep frying, and adding some version of a mayo based sauce (or coleslaw as I have gone with). There are of course versions with salsa, spicy or not, elaborate marinades of the fish and silly chili sauce concoctions. As for the fish I pretty much will go with barramundi (a type of sea bass), however any meaty type of fish will work such as perch, snapper, mahi mahi or grouper. For my Aussie friends you can also go with flathead or whiting.
Anyway, after a number of attempts at a variety of different versions, most of which only differed marginally, I've sort of settled on the one below.
My family, and I, like the simplicity, adding a tangy coleslaw (separate recipe), with a little sour cream, chopped tomatoes or salsa and a some green stuff (coriander or parsley) for effect more than anything. You can use hard taco shells or soft tortillas as a delivery mechanism, both work equally well.
So have a go, let me know.