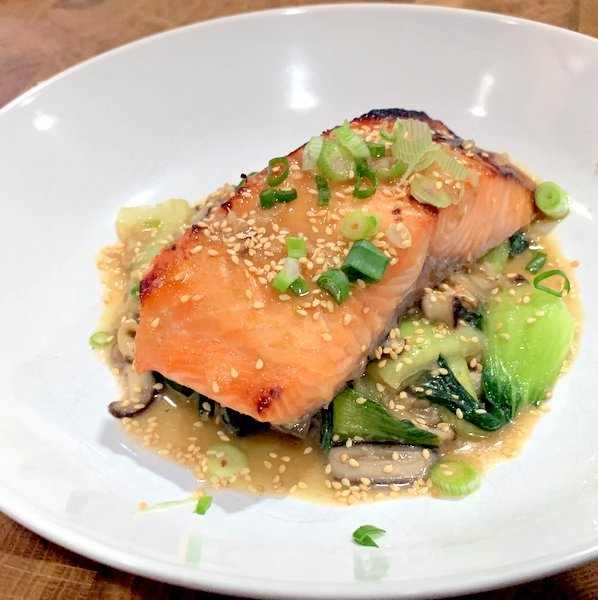 This miso glazed salmon, mushrooms and bok choy, is based on a recipe I found not all that long ago on Pinterest of all places. The original recipe used cod, and had a suggestion of using salmon, so, as one does I had a go a few weeks ago and it went down very well with the family.
We then tried a few variations in the ingredients, including an credible attempt using barramundi as the fish - an Aussie favourite - which turned out very well, although have to admit the pics look better of the salmon over the barramundi, but the tastes was still great.
What was a little surprising first go around was the amazing flavour the fish had, it had 'umami', that now widely throw around term, gained through the miso based marinade. Something I'm going to try with some other recipes now that I have been enlightened.
The key here becomes the time you allow the fish to marinade before cooking. The original recipe suggested a minimum of 30 mins, and for a quick dinner that does work fine, but if you can plan ahead a little allow the fish to soak in the marinade for 3-4 hours, or even overnight, you'll know what I mean about the umami when you taste it.
It has quickly become a family favourite at our place so I'd love to hear how you go with this one and if you try any alternatives.
Credit for original recipe goes to Closet Cooking - Miso Glazed Black Cod, thank you.