This is a relatively new recipe for me and I must admit I'm glad I came across it. There is actually quite a lot of versions of Peposo - Tuscan Black Pepper Beef and, as always, I mixed and matched a little to come up with the version below. I'll add a couple of links below to the ones I drew upon as a thank you and acknowledgement.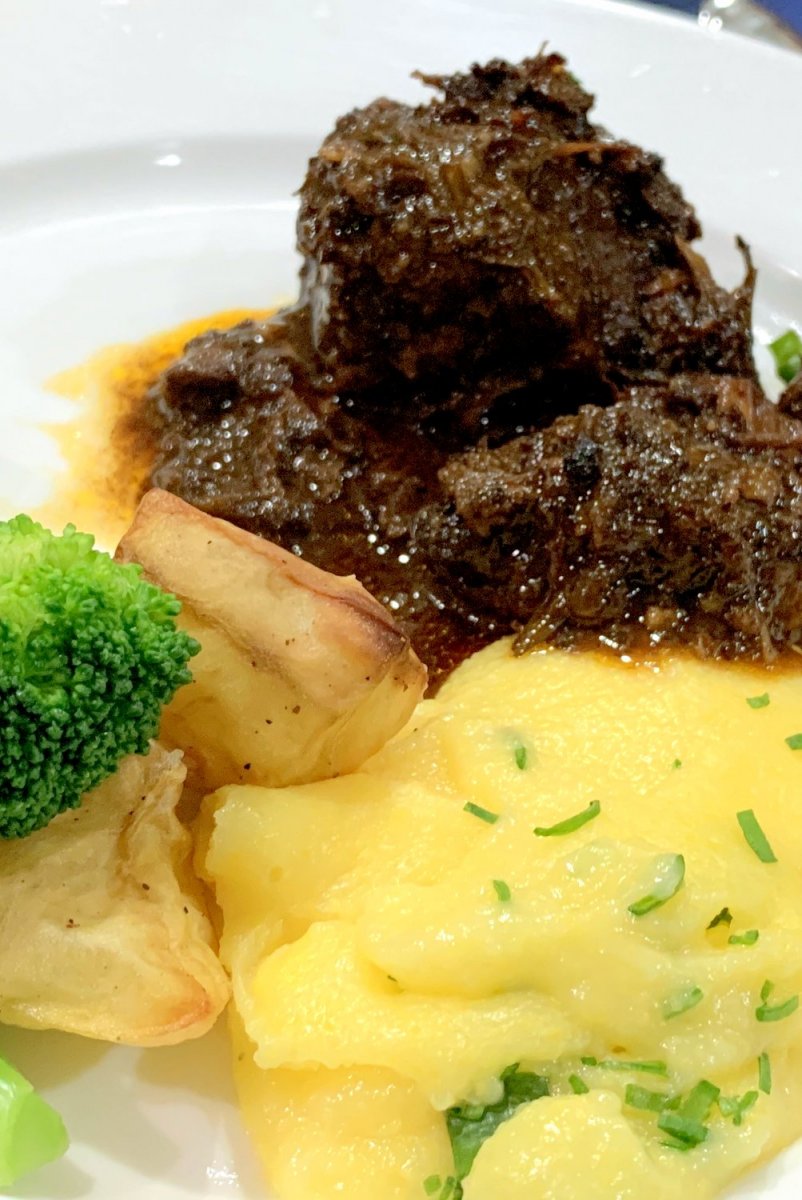 This particular dish seems to have quite a history, originating in Tuscany, allegedly a dish cooked in terracotta pots made from the same clay used for the roofs in Florence, the slow cooking of low grade meat in red wine so that it becomes tender and enjoyed after a hard days work. In one version of story the suggestion was its origin as directly from those working on the Cattedrale di Santa Maria del Fiore in Florence.
Every year in mid September there is a Peposo Day where the locals all prepare and share their version of this traditional dish - Peposo all'Imprunetina referring to Impruneta on the outskirts of Florence where the terracotta tiles were made. The original recipe likely lacked tomato given it pre-dates their introduction from South America by the Spanish, or so the internet stories go, but the addition of tomato does help.
The recipe is fairly easy with limited ingredients as might be expected of working class food and centres on beef, wine and pepper,
Have a go and let me know.
References for other versions I drew on for inspiration: