Although these were a childhood favourite it was only recently I started to trial a variety of recipes for Vanilla Crescent Biscuits, in Czech, Vanilkove Rohlicky.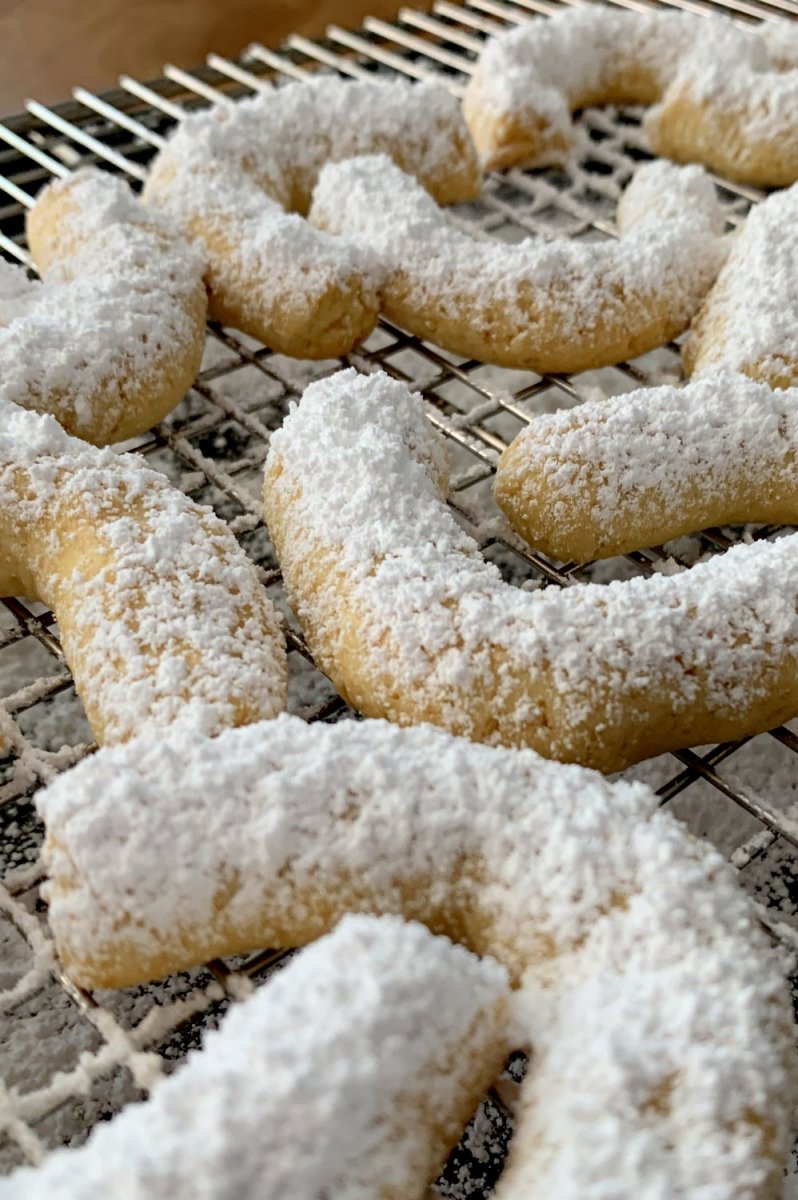 These would almost always be a treat during the Christmas period but of course can be made anytime of the year you have the urge. The most common recipe I remember uses almonds, however walnuts and hazelnuts are also common. You can probably try any nut that can be processed fine enough, they will all provide a slight difference in flavour and texture of course. I'm yet to attempt it, but I imagine macadamias would work pretty well.
The base ingredients are simply, flour, granulated nuts and a sh*t load of butter with a splash of vanilla extract. The ratios vary between recipes (and even per attempt in my case). The original couple of versions for me were just a little too buttery, but after a little trial and error I got close to what works for me and the family.
These biscuits are fairly popular in most of central Europe and are almost a staple in Czech, Austrian, German and Polish coffee shops. The cookies were allegedly created in Austria (Vanillekipferl) using walnuts, to celebrate the victory over the Ottoman Turks about 400 years ago. As good a reason as any for me. There are also similar versions in other countries, most memorably for me, in Greece and Italy.
As a type of shortbread the main thing with most recipes is the avoidance of using eggs in the mixture. Now I tend to add 1 egg yolk as it makes it easier to manage the dough, but it is not quite the traditional version. One other thing I found was not to over cook the biscuits, avoiding the urge to cook the biscuits to the usual darker brown colour. Here, it is enough to cook just so the tips of the biscuits begin to show a golden tinge, usually between 15 mins in the oven, depending on your oven and the ratios of ingredients.
The idea ultimately is to perfect the ingredient ratios to your preference with cooking times to end up with a biscuit that literally melts in your mouth with every bite, easier said than done and I'm not nearly as successful each time as I would like to be.
I will update as I try different nuts.
Have a go, let me know.