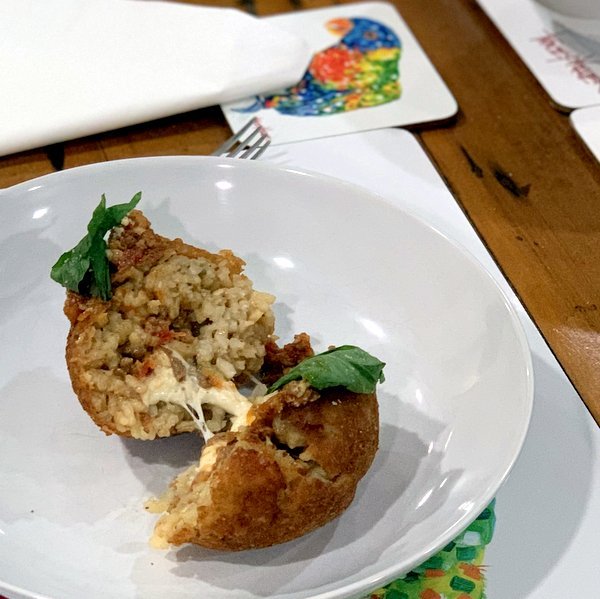 Sicilian rice balls, arancini, are a great snack or starter and if made a little larger a fair meal in themselves. Originally a Sicilian creation, these little breadcrumbed balls of rice are relatively easy to make, usually made with leftover risotto or rice and filled with mozzarella, ham and or even bolognese sauce.
Like most recipes there are many variations, some include peas, other may include mushrooms and then you have the type of risotto used also adding to the overall flavour. Most recipes call for risotto bianco (white/plain risotto), I prefer a slightly more flavourful rice and use either beef or mushroom stock in the recipe. But have a go and try different options and flavours to test what you prefer most.
In this version I made slightly larger arancini balls, about the size of a tennis ball, covered in bolognese, so they are a meal in themselves. Probably a little too large (an update will happen). Traditionally the balls should be slightly larger than a golf ball and usually served with a plain tomato and basil sauce.