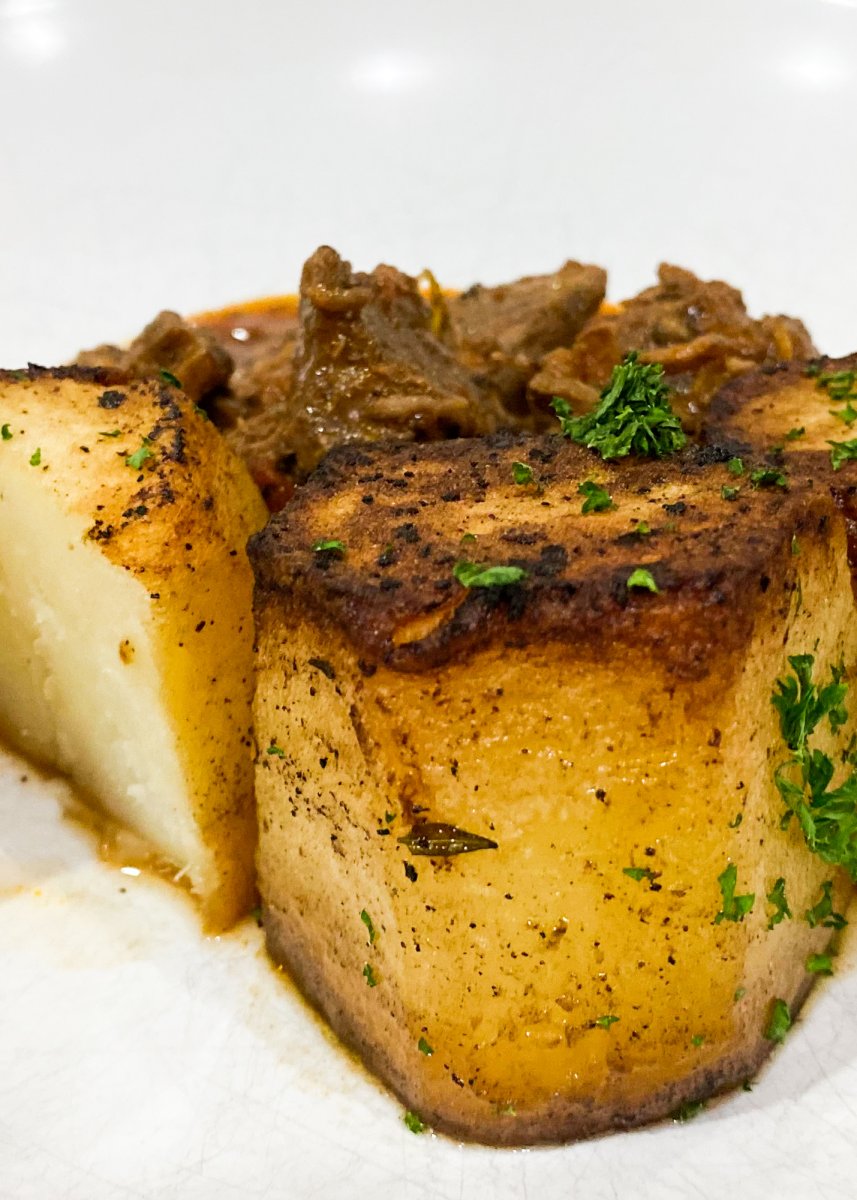 Fondant potatoes are a French thing, at least so the research tells me. A once regular on French restaurant menus apparently they have lost favour over the last decade or two. Not sure why since done well they are heavenly creamy on the inside with a perfect crust on the outside.
What makes them so perfect is the combination of frying, roasting and soaking almost all at once. Infused with garlic and herbs they are a perfect addition to a dinner party and look great, so you can get a little wow factor with your guests.
Fondant potatoes are not complicated to make, only requiring a little extra up front preparation. The main trick I found, over a number of attempts, is having a strong stock to use during the roasting phase. This helps infuse a rich flavour into your potatoes and end up giving the bottom of the potatoes a lovely stickiness once the stock reduces in the oven.
The other trick is not to have the potatoes too small. You could go all out and shape each potato into a perfect cylinder, however to be honest that is going a little far and I find it a little wasteful. After peeling if you can get close to a 1½-2 inch high potato piece that is about the right size.
I have been using russet potatoes, but it would work equally well with most varieties of tatties.
So have a go and let me know.