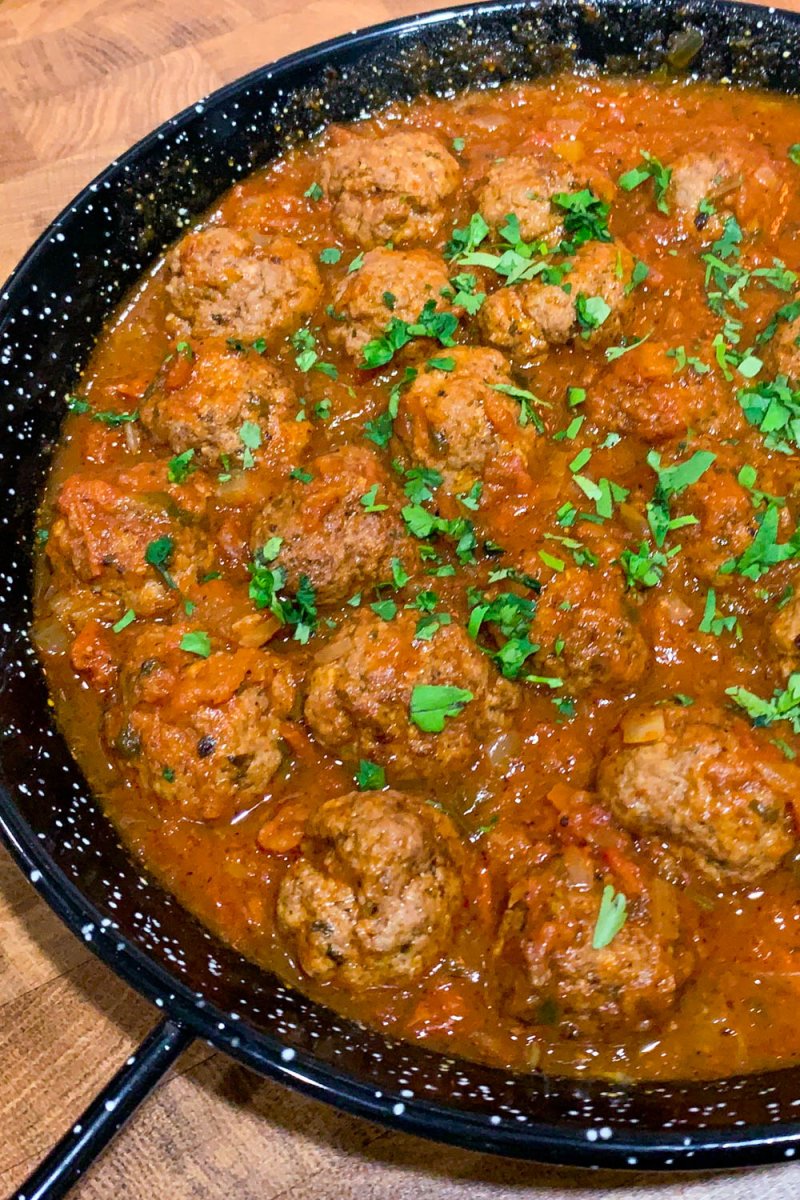 Tapas, it might well be my favourite way of eating. In Japan you have sushi, in the Middle East you have mezza, and across southern Europe there is little comparable to sitting at a bar with a glass of red and sharing a dish cooked to simply taste good. Spanish meatballs in spicy tomato sauce may well have been the first tapas I ever tried - sounded safe when I was in my teens.
I'm sure this will not be the only tapas dish I will attempt and only the first of a number I will do my best to master (at least get to edible) so you can also enjoy at home.
Spanish meatballs are not really all that different from other meatballs, the paprika is probably the main addition, many recipes only use beef, here I have combined beef and pork, I would argue this is a little juicier depending on the fat content of the meat. And here the spiciness comes for adding sriracha sauce, for me it has a sweeter chilli flavour without being as sweet as Thai Sweet Chili. The traditional would be to use fresh chili or chili powder.
Recently I replaced almond meal for the traditional breadcrumbs as a friend needs to avoid gluten and I must admit, it suddenly added that nutty taste which I would never have normally thought about.
This is also another meal where the leftovers, if any, taste even better the next day.