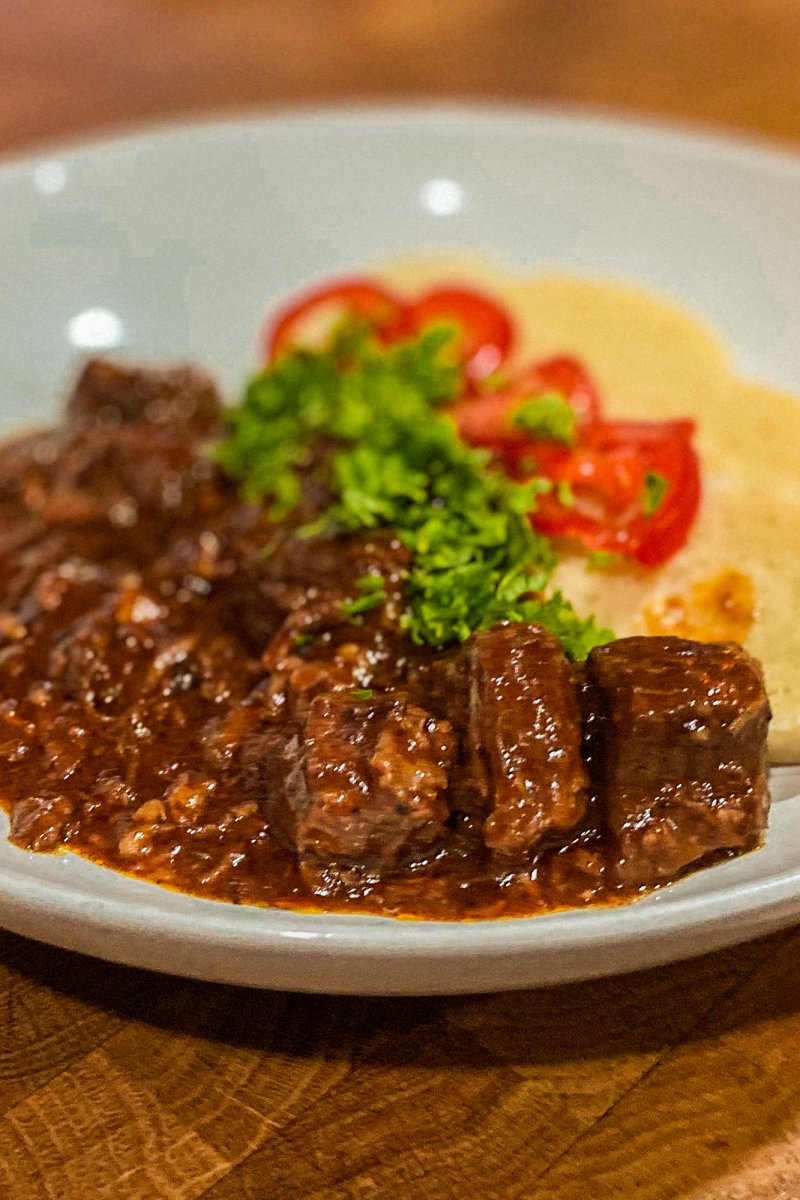 The more well known goulash is Hungarian, a medieval stew recipe, actually more a soup than anything. It was originally, according to Brittanica, cooked over an open fire by shepherds, dried and then store in sheep stomach bags, then water added to reconstitute for consumption. I'll leave that option to the medieval shepherds.
The Czech version mostly came from modifying the original recipe with adding local ingredients and is a little thicker and stew like rather than the Hungarian soup like version.
For me, it is definitely another childhood favourite. My mother started cooking in the morning and having it simmer on the stove for half a day. The smell in the house was amazing and every time I cook it now it transports me back to the shitty little kitchen in a shitty little flat in Marrickville, Sydney that we lived in. The flat did smell great those day.
My mother usually served goulash with bread dumplings, something I am yet to get right, I fuck them up every time. So I end up making potato dumplings, which I personally prefer anyway, but it is not the traditional accompaniment.
Like most recipes you'll find plenty of variations online these day, but the basics remain the same, beef, onions, bacon (or speck), paprika and stock. My version works well for me, you can play with quantities and ratios of the ingredients to your taste and even include a little chilli powder or cayenne pepper to spice things up.
So if you want to experience some central European home style cuisine, have a go at this and let me know. Oh, and it will taste so much better the next day, so if you can plan ahead, definitely make it a day ahead.